The wonderful and not so wonderful part about having a beautiful Sedona wedding is that everyone, literally everyone is an out of town guest. Since we only have about 60 guests total we decided to go whole hog and make beautiful little out of town bags that were inspired by
Weddingbee
.
On the multiple recommendations from Weddingbees, we set out to order from
CheapTotes
. But we still had one problem, the image we wanted on the canvas tote bags was detailed and larger than we could order, even from
Impress Rubber Stamps
! Never fear, as I have mentioned my Fiance's Sister is an art teacher and her husband is a graphic artist. They came to the rescue and made a crisp black and white silhouette of the beautiful mountain I wanted to put on the totes. They ended up finding this beautiful image of Cathedral Rock in Sedona, and used it to make an outline.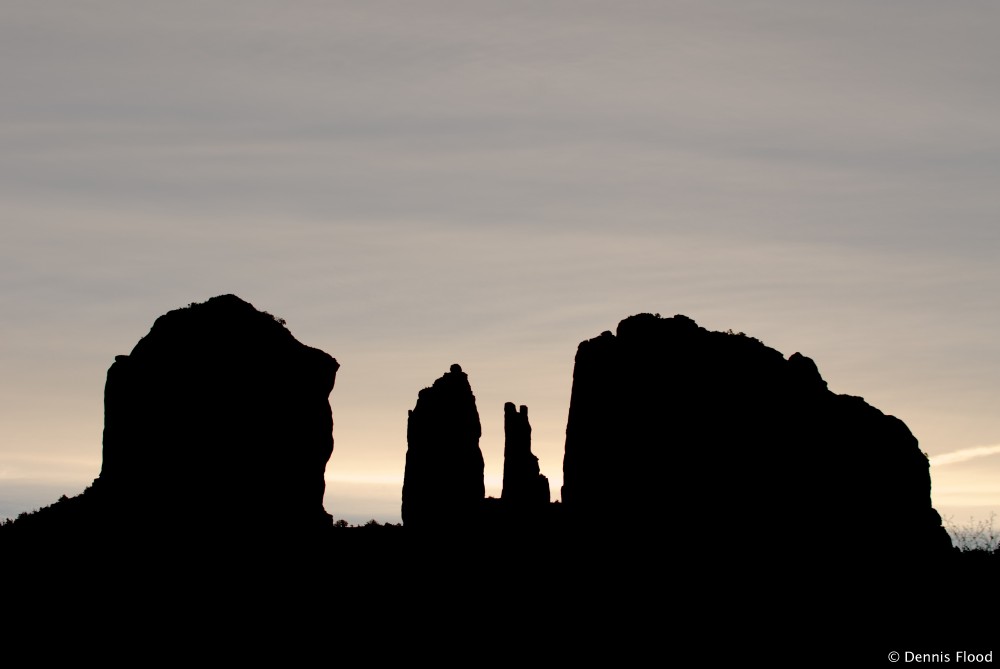 Then my Fiance took a piece of plastic and carved out the silhouette using their light table...
We ended up with two stencils really: a positive and a negative. We will be using the stencil to spray paint the image of Cathedral Rock onto of the canvas bags. Hopefully we will be able to show you finished OOT bags soon! Stay tuned for what we're putting INSIDE the OOT bags!